C4 Commercial Handyman Services has been in business since 2010. We started out by serving residential customers with small projects around their homes. Over the years we have moved more toward commercial maintenance with clients such as HyVee, Starbucks, Wal-Mart, HomeGoods, Marshall's, USDA, T-Mobile, Payless and many more.
If your business is looking to have some general maintenance done or you are just wanting to have someone on 'speed dial' when issues come up, consider C4 Commercial Handyman Services and the quality work we provide for very competitive costs.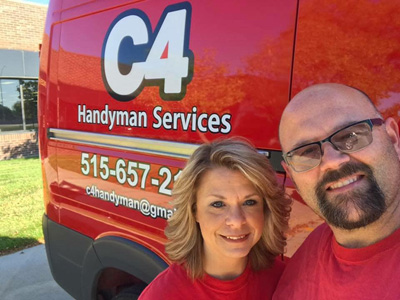 To get your Free Estimate send us a FB message, call, text or email!